In FairEntry, you have records for every year's fair. But, only one of those fairs is designated as the "Primary Fair", the one that will appear on your fair's webpage and be available for families to make entry. When you copy your previous fair to the current year, you must remember to change the Primary Fair designation to the new fair.
On the Organization screen (available only to Organization Admins), locate the green "This is the Primary Fair" text with the blue "Change" link beside it. Click Change and select the current year's fair.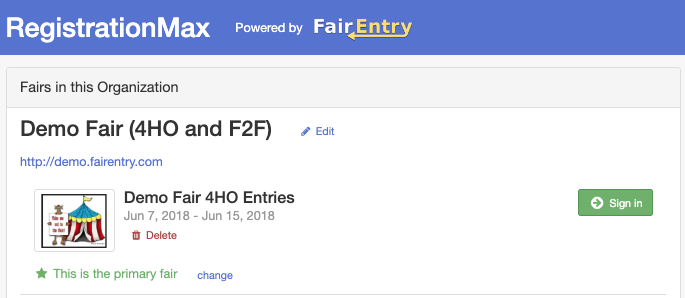 If this doesn't solve your entry problem, check out Entry Registration Dates and Animal Types on Divisions.